Here are some sample movie clips - I change these every week so check back next week for some more hot speedo movie samples.
Little Max, Takes a Big Cock
Movie Length: 28 mins and 27 secs
Description: This reminds me of some of my first gay experiences. Hanging out by the pool, wearing speedos and then things get horny. Speedos come off, cocks get hard and well you can watch what else happens.
My Virginity
Movie Length: 25 mins and 59 secs
Description: This speedo movie reminds me of how I lost my gay virginity, it was hanging out in the pool, with a mate and I both wearing speedos. One thing lead to another.... just like these guys.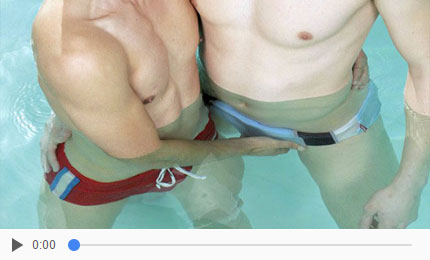 Waking up to Cock
Movie Length: 16 mins and 28 secs
Description: What do you do when you boyfriend is being a sleepy head? Wake him up with a mouthful of cock of course. That would wake me up. The speedo boyfriend doesn't keep his speedos on for long unfortunately.